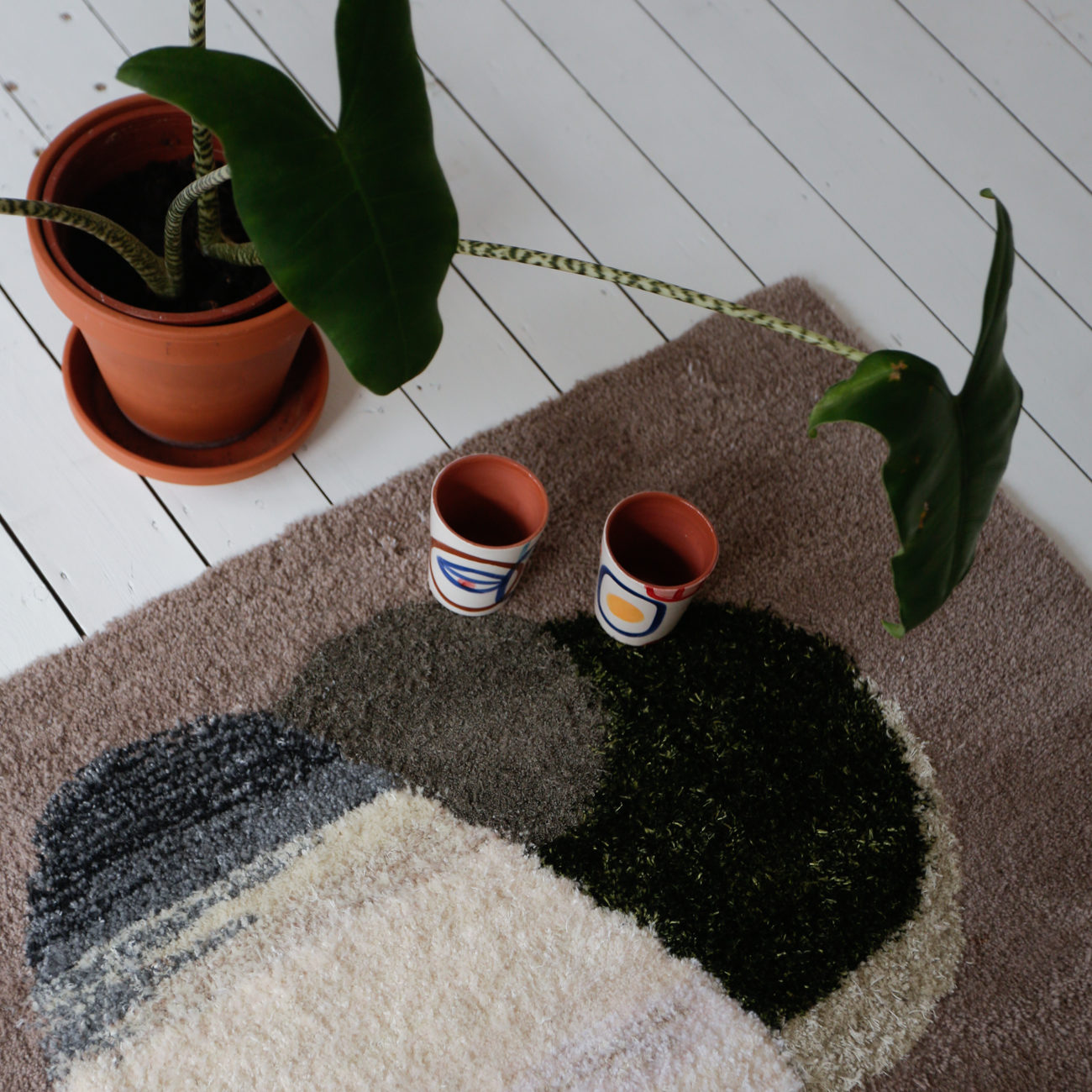 The Quarantine Diaries

or How to Fight Lockdown-Fatigue in These Trying Times
— PLUIES talks about lockdown fatigue, and how redecorating her apartment coupled with budget solutions and creativity led her to create the "What the Fluff" atelier.
"During lockdown Chapter II, just like many of us, I really started to get bored. I had watched all the nice documentaries on Tënk, read all the books I had planned to read, and, mostly, I had ultimately accepted the fact that my next concert would happen in 2021. 
The only thing left to do was to redecorate my interior, where my boyfriend and I spend most of our time since this pandemic situation started. As we moved stuff around, we concluded that we needed rugs — a lot of lovely, soft, and cozy rugs to survive in this harsh, contaminated world. 
We wanted to surround ourselves with softness. We then tried online to find the perfect rug for our home, but we couldn't find anything we liked to match our 'broke artists' budget. So I turned to him and said: 'you know what, I'm going to make it myself!'".
"Indeed, the machine for tufting rugs was actually cheaper than the majority of the rugs we liked. So I got super hyped and instantly ordered it. After spending a whole night watching all the rug tufting video's on YouTube (they are super satisfying, by the way, highly recommended), I started drawing my first ideas and made collages with color papers. I impatiently waited for my second-hand tufting gun to arrive. Yes, it's called like that: a gun, a powerful tool for creation and expression! 
Thanks to ME/WE and Le Cartel de Bruxelles, I received the keys of an unused storefront in 6 Rue de Vergnies in Brussels to open a little boutique-atelier for my new activity."
"Rug making saved me from boredom, and from going bankrupt while waiting for the cultural sector to wake up from the cocoma it's in!"
"While waiting for the machine's delivery, I gathered vintage, pure organic wool from second-hand stores and my grandma's attic. I got help from my textile designer friend Gilles Werbrouck, who gave me a lot of yarn stock. When the machine arrived, I made my first creations and posted them online. I instantly got many orders from friends and random people from the inter webs. 
It's business time!"
"oh and by the way, I still don't have any rugs at my place, since I sold all of my creations already!"